Dancing sailing ships, Turning The Tide reaches Aarhus
2019 edition :
On Saturday 7 September at 5pm two beautiful sailing ships are sailing for climate justice in the inner harbour of Aarhus by Dokk1.
Onboard the vessels groups of environmental and climate activists from Germany, Poland, France, Italy, UK, Lichtenstein, Czech Republic, Norway, Greenland, Slovakia, Sweden and Denmark are working together. The project is called Turning The Tide, an educational and action-loaded sailing trip, where the participants are creatively drawing attention to social, economical and ecological sustainable ways of life, in cooperation with local groups.
The two traditional ships are Hawila and Lovis, traveling together from Lübeck to Samsø, Ebeltoft, Aarhus and Copenhagen.
In the afternoon between 5 and 6pm, the ships are attempting to dance in Aarhus Harbor, in front of Dokk1 and Havnepladsen.
Their crews wish to address the imminent global climate emergency, our forests are on fire, Amazonas and the Arctic are burning, and millions of people around the world are being affected and displaced by climate change.
Our planet can not wait, and we want to be part of change.
Climate emergency – act now!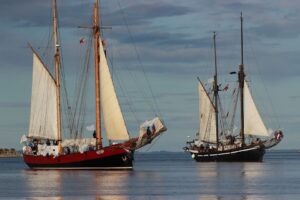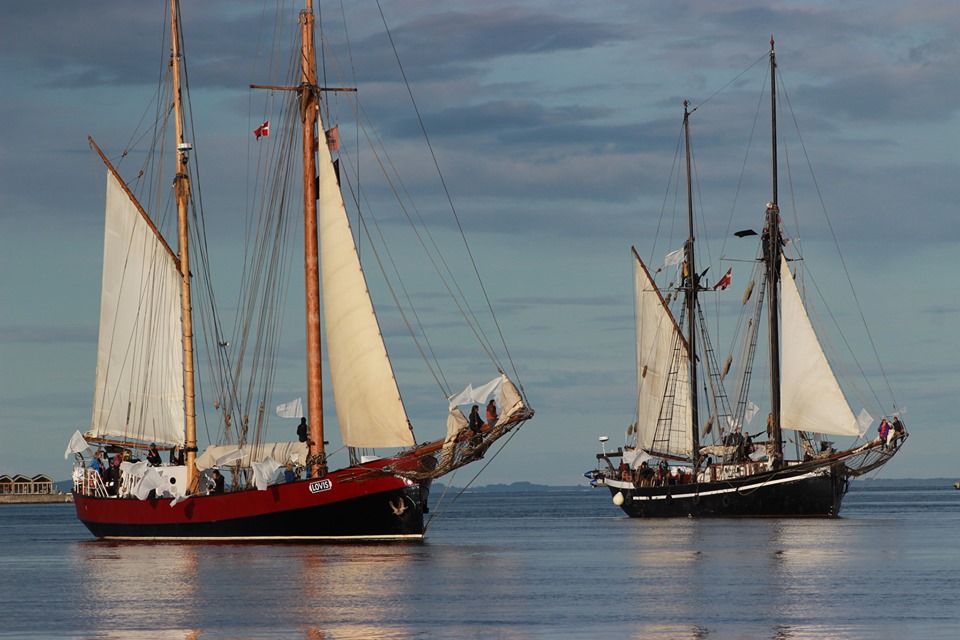 If you like to talk to Turning The Tide, the ships are docked by Dokk1 on 7 September.
Event on fb