Engaging Copenhagener's in re-thinking our connection with the landscapes we are surrounded by, and meeting at the crossroads between urban and natural.
JULY 15-16 th Copenhagen / Amager Øst @ PRØVESTENEN SYD
– open workshops, performances and concerts
LAND DANCE is an adventurous and artistic journey into our local environments, to the cross-fields of the urban and nature, into dance and music. Our project is a co-creation between local and international performers and musicians, inviting the audience to participate.
LAND DANCE invites Copenhagener's to discover, or re-discover, the amazing urban nature area PRØVESTENEN SYD, on the edge of Amager. In this beautiful green and blue area, there is ocean, rocks, flowers, birds and tall grass, reminding us that we need to keep parts of our city uninhabited, yet accesable for recreational experiences.
PRØVESTENEN SYD is visible from Amager Beach, yet, for most, unknown territory. It can be reached by boat or by bicycle, and offers beautiful walks and ocean views.
In the company of dancers and musicians, LAND DANCE invites you to experience the landscapes of Prøvestenen Syd. Together we illuminate the atmosphere of chosen places, creating dreamy images, a heaven, a safe place, a place to breathe. And yes, we are still close to industrial structures, the city skyline is clearly visible, yet we are away and seeing it all from a new perspective.
We invite interested people, dancers, movers, families, people of all ages, to join us in a series of dance walks, open laboratories and performances, a playful way to spend your afternoon or evening.
See program below
LAND DANCE engage with the coastal landscapes of our cities. We connect through the body, to each other, to the elements of nature, to the history of the lands, present, past and future. We work with instant composition and participatory dance improvisation.
The LAND DANCE project has traveled the Danish and Italian islands and countryside, now reaching Copenhagen.
Our work is site specific, engaging with urban and nature settings with an investigative and curious approach. How are human bodies interacting interacting with our habitat, man made and nature merging and transforming.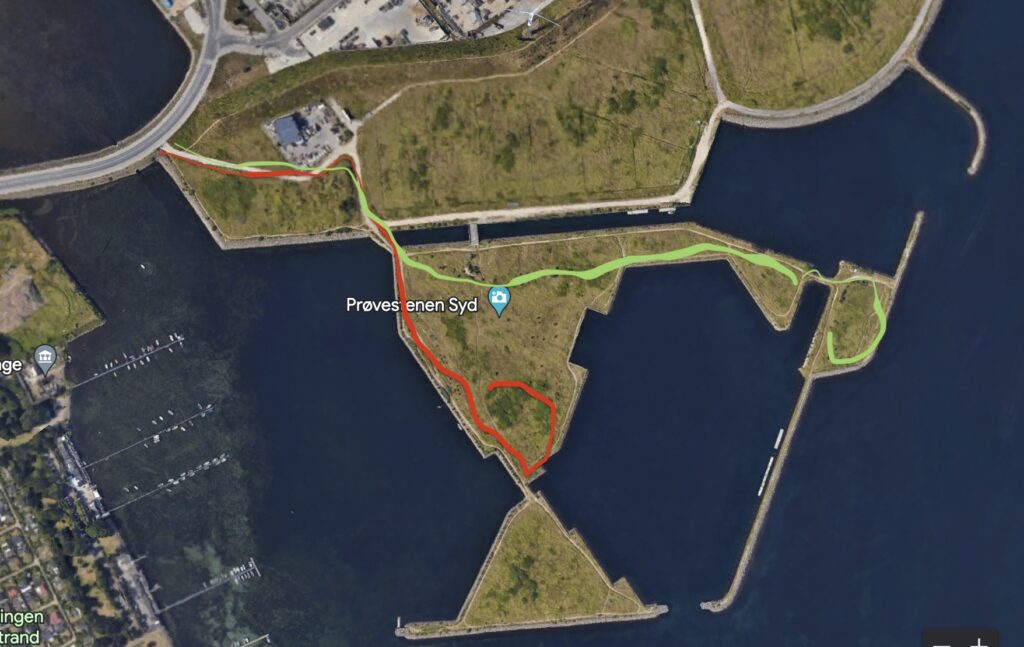 PROGRAM PRØVESTENEN 15-16th JULY :'
15th July @ Amager Øst /PRØVESTENEN
Saturday kl 17-22
kl 17-18 LAND DANCE, walk and laboratory 1
kl 18-19 LAND DANCE, walk and laboratory 2
kl 19.30-20.30 LAND DANCE, participatory performance and concert
kl 20.30-22 SUNSET PICNIC, hygge with acoustic music, bring your own favourite food and drink (-:

16th July @ Amager Øst /PRØVESTENEN
Sunday kl 15-21
kl 15-16 LAND DANCE, walk and laboratory 3
kl 16-17 LAND DANCE walk and laboratory 4
kl 17.30-18.30 LAND DANCE, participatory performance and concert
kl 18.30-20 HYGGE PICNIC, community hygge with acoustic music, bring your own favourite food and drink (-:

Participation is free, remember to bring your own water, snacks/food, blanket, and towel if you plan to swim (-:

INFO about LAND DANCE walk and laboratory :
LAND DANCE invites Copenhagener's of all ages to explore their surroundings. We offer tools for new movement experiences, and how to dance with your landscapes (-:
Together we improvise and explore, discover how to create instant choreography and composition, how to connect and relate to our environment, through our bodies.
We move together in an easy and playful way, being our own dancers, in collaboration with amazing live musicians. We offer 4 different laboratories, join one, or all of them (-:
If you feel inspired, you are welcome to join the participatory LAND DANCE performance and concert.
You are also very welcome to simply come for a walk, and just watch, as both the laboratories and the performances are bringing new life to the landscapes.
LAND DANCE labs, workshops and performances is created by local and international performers and musicians, initiated by Amager-based choreographer Pipaluk.
This edition is in co-creation with dancers and performers Rosella De Rosa, Antonio Bueno, Agostina Albornoz, and double bass players and composers Luca Tomasicchio and Andy Benz, along with guest star musicians.

photo : Dasha at Prøvestenen Syd, by Pipaluk