The adventurous 2-master "Hawila" is the vessel for nomadic performance project "Sailing City", where dancers, musicians and installation artists create events in collaboration with climate scientists, activists and engineers.
"Sailing City" invites you to participate in a series of public events on the water and in the harbor areas, the ship being a platform for artistic explorations and debate.
"Sailing City" public events 2016 :
15th May Blue Planet Harbor (Copenhagen) kl. 20+21 Find us
20-22nd May Helsingør/Elsinore Harbor (North Zealand) @ Click Festival See program
3-4th June Langelinie/Refshaleøen, Copenhagen Habor kl. 22+23+24 Find us
17, 24, 25th June Blue Planet Harbor (Copenhagen) kl. 21+22 Find us

Watch Sailing City videos
Join Sailing City on FB for updates and events
touch photo for PLAY :


Sailing City slideshow link, photo Lassina Badolo
More photo, video, music on FB and review (Danish) of Sailing City performance
(Link pressphotos)
As a prelude to performances, "Sailing City" host a series of labs and open workshops, establishing dialogue between artists, scientists, activists and local citizens. Within an artistic contexts, we take time to be inspired by, and to debate, paradoxes concerning lifestyle, climate, energy, and the ocean.
The ship Hawila, her tall masts, and the surrounding waters, becomes the stage for a progression of floating dance- and art installations, aerial dance, light art and live music.
The dock areas come alive with the laboratories of "Sailing City".
Traveling by wind between Northern shores, "Sailing City" carries new ideas.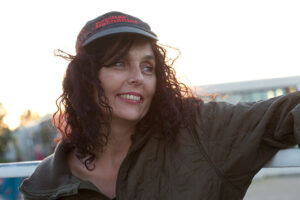 Pipaluk, Sailing City choreographer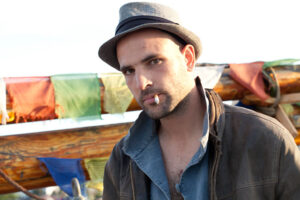 Samuel Faucherre, climate researcher, Hawila
"Hawila" is an eco-living sailing ship built in Norway in 1935, owned by non-profit association "Hawila Project", whose purpose is to use Hawila as a platform for experiments with climate-friendly lifestyle and CO2-neutral transport. www.hawilaproject.org
  "Sailing City" is supported by the Danish Ministry of Culture.

  photo Karina Tengberg